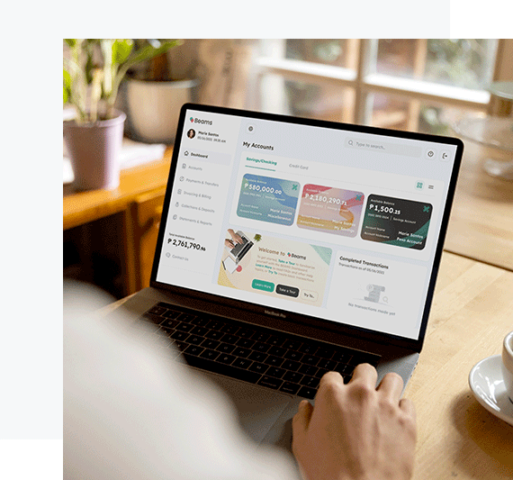 What is Beams?
All-In-One Banking Solution Made For the SME Sector
Beams are entirely online, accessed via web and mobile apps. It provides a simple, intuitive user experience and offers the best-suited financial services for retail and MSME clients.
The implementation of Beams will reduce operational risk, which is quite high currently. The application of the service will also be in line with the demand for low operational costs in the MSME sector.
Beams Features
The entrepreneurial platform to help run your business
BEAMS is fully online, accessed via web and mobile app
Provides a simple,
intuitive user experience
Maximizes Internet banking services that are more suited to SMEs
Since it is subscription-based, BEAMS services are designed to be more affordable
BEAMS Platform intends to eliminate all too familiar pain points experienced by start-ups and SMEs:
Sending invoices to their customers manually
Reconciling payments of customers who paid through various means
Doing basic accounting tasks such as tracking income and expense
Going to the bank to open an account, apply for a loan, pay bills, send money
Pay taxes and government contributions manually
Paying employees using cash