What is Goodie?
Goodie is Loyalty Exchange Platform
That allow merchant not only to generate loyalty point for their customers but also provide ecosystem for customer to redeem and exchange customer point in many other merchant.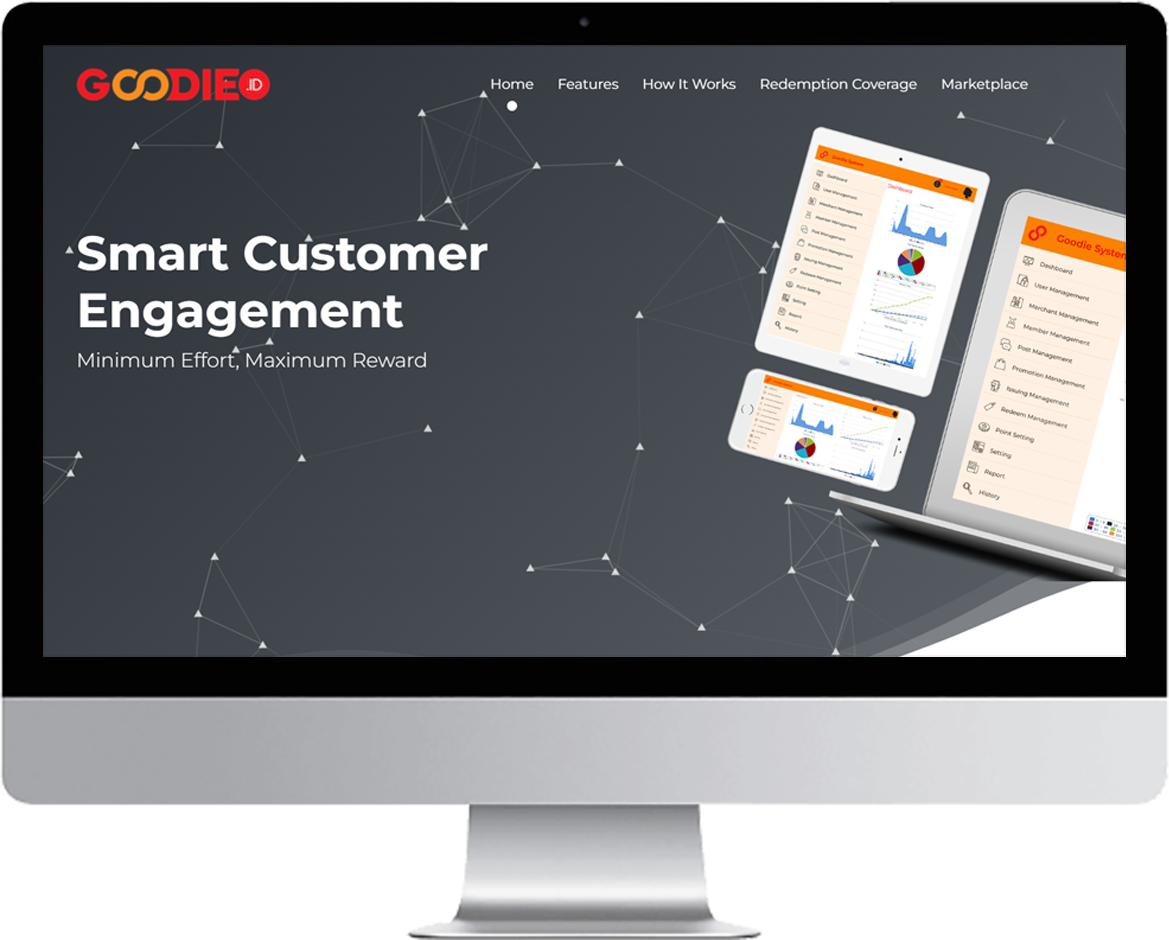 Our Key Differentiators
Customer Engagement Platform Built to Accelerate Business Outcomes
Optimized for speed to market and change
Indivara Loyalty supports quick activation of earn and/or burn on new behaviors and channels, enabling our clients to quickly optimize their member engagement tactics
Enabled for strategic loyalty partnerships
Indivara Loyalty is backed by the right technology and know-how to facilitate complex loyalty program partnerships with goals to drive member acquisition and grow share of wallet
Supportive tech integration
Indivara does the heavy lifting to integrate into a retailer's existing technology, or we provide our turn-key Loyalty API documentation if the retailer wants to take charge
Robust promotions management and reward options
Indivara Loyalty supports a broad array of promotion types. It has been purposefully built for retail-style promotions and has an intuitive, modern interface for promotion setup and management
Innovative data capture and advanced analytics
Indivara Loyalty Platform employs proprietary "listening" technologies that collect valuable member activity data to enrich member profiles. Advanced analytics tools then create more relevant offers, communications, and member experiences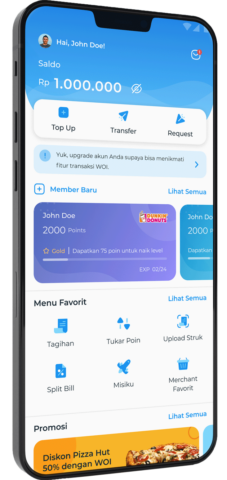 GOODIE
Deliver the Predictable, Profitable outcomes that your Business Demands.
Membership Tiering
With Membership Tiering, you can segment your customer base more effectively, by monitoring and analyzing member activities and interests. You can improve the customer experience they provide and create highly-targeted communication. Also, customers will feel that the brand looks after them.
Transfer Point
Transfer point between member allows users to connected with other users and share experiences using your platform and services.
Exchange Point
This feature allows users to exchange their loyalty points from one merchant to another merchant which they prefer to use.