AVANTRADE
Wealth Management System
Avantrade is one of the leading wealth management platforms available in the industry. Designed to support financial institutions' wealth management needs. Avantrade offers a rich range of industry-standard functionalities that enables financial institutions to:
Have a single view of the customer's relationship with the firm.
Offer wealth management advisory services.
Manage multiple transactions in a single console.
Streamline back-office operations such as payment and settlement processing as well as corporate actions.
Monitor sales performance and calculate sales incentives.
Empower mobile sales force to meet, sell and serve the customers, anytime and anywhere.
Meet regulatory and compliance requirements.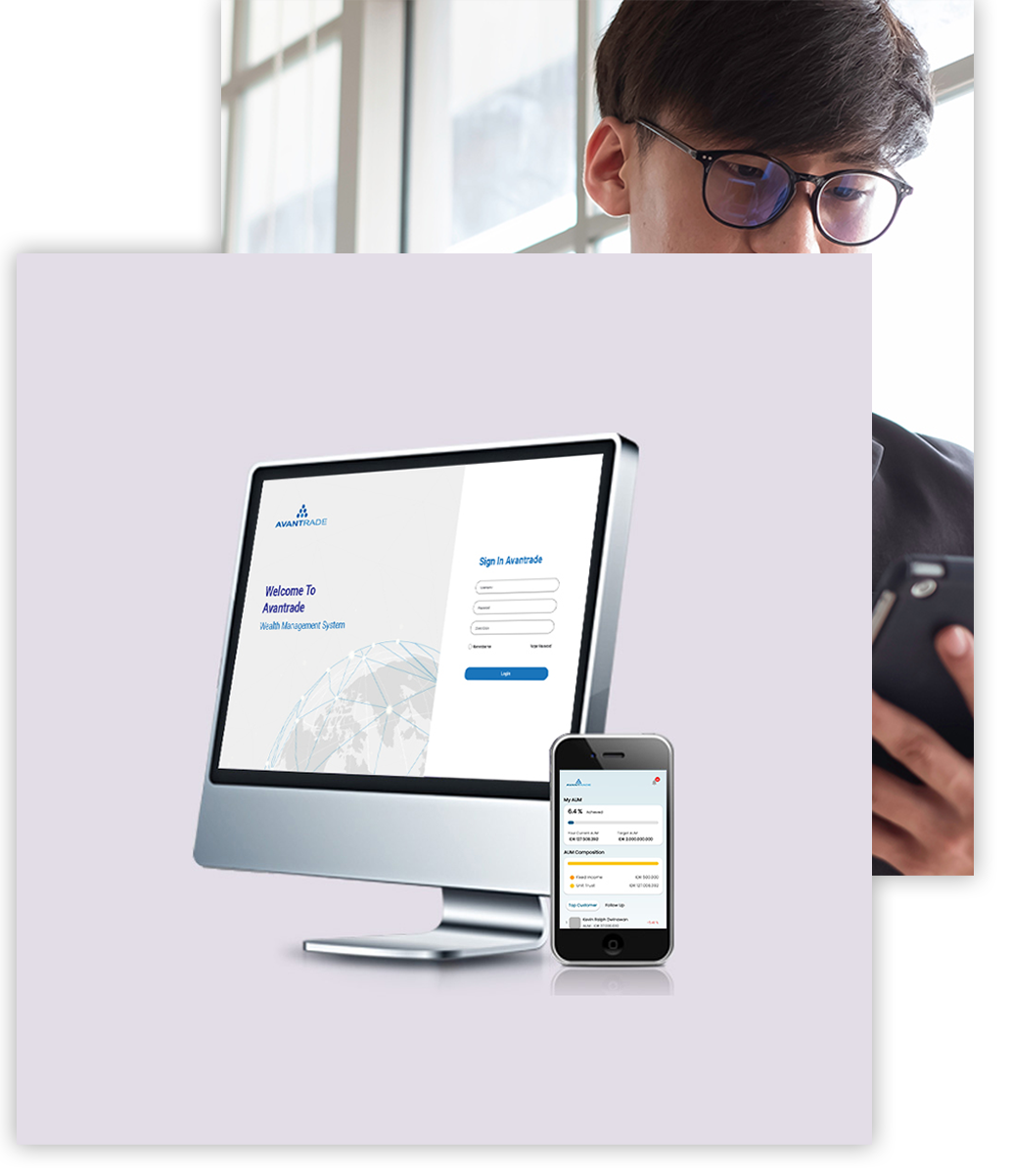 Avantrade Wealth Management Platform
AVANTRADE Wealth Management System is an integrated, multi-module platform that allows you to give the finest investment advice to all your clients, no matter who they are, and how they change. Recommend next steps in minutes. Stay reachable. Build relationships that last.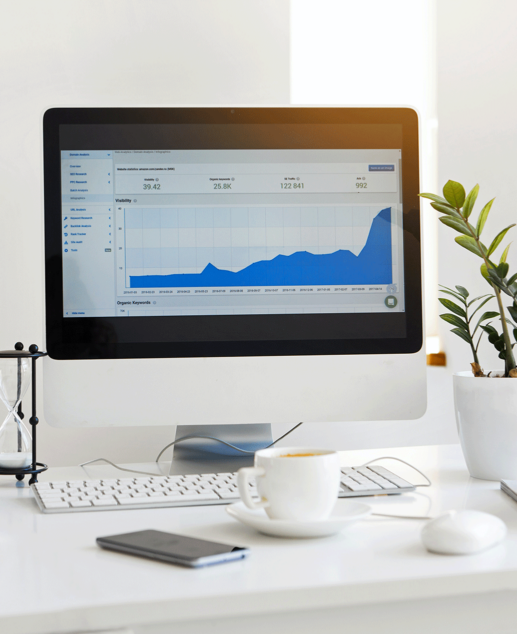 Investment Portal
Your customers are a clued-in generation — they love to keep tabs and get notifications. They want the same where their money is concerned. With Avantrade Investment Portal you could deliver these experiences to your customers and gives them a 360 view of their portfolio.  They can make new investments and redeem their funds only using their smartphone or laptop. Avantrade Investment Portal module is embedded with some excellent capabilities that could enable your customer to manage their portfolio and investment plans simultaneously.
Unit Trust
Support Various Type of Mutual Funds
Support Open End and Close End funds
Support Regular Subscription
Easily Configured Product Parameter
Support Corporate Action (Dividend, Disbursement, Mass Switching, Product Closure)
Multi Fee Tier and Structure, Special Fee
Sales Commission Tracking
Regulatory Report
Fixed Income
Support Primary Market and Secondary Market
Support Various Type of Bonds (Goverment Bonds, Corporate Bonds)
Easily Configured Product Parameter
Support Dealership and Non Dealership (inventory) Form of Distribution
Coupon and Maturity Report
Transaction, Fee and Sales Commission Tracking
Regulatory Process for Goverment Bond Allotment
Bancassurance
Support Various Type of Insurance Product
Easily Configured Product Parameter
Mirroring Data From Insurance Partner
Policy, Transaction, Fee and sales Commission Tracking
Built In Template File From Top Five Insurance Partner Company
Outsource Sales Agent Partner
Regulatory Report
RM Assist
The RM Assist feature from Avantrade Wealth Management platform enables you to interact with your customers and provide them with the most reasonable advice regarding their investment goals.
RM Assist is a mobile application that aims for assisted selling and self-service, the features include portfolio rebalancing capabilities and entity concepts where you can create multiple plans either jointly or individually and be able to consolidate the plan. And you could view it in an interactive dashboard.
Why Avantrade?
Avantrade delivers cutting-edge functionality, designed to break down organizational silos, along with full support for seamless virtual/mobile user experiences, and modern architecture for maximum flexibility.
Trusted
About 70% of Transfer Agent (Banking) in Indonesia backed by AvantradeTM Unit Trust Sales since 2003
Proven
Avantrade Wealth Management Suite deployed in local and regional with total 10,000 branches deployed
Simple
Unified experience across modules and fast adoption.
Open
Open to extend Service Oriented Architecture (SOA) capability.